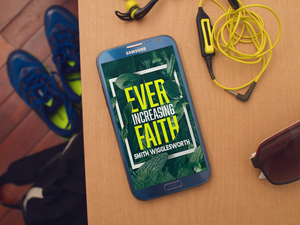 Ever-Increasing Faith: A Charismatic Classic by Smith Wigglesworth (Audiobook)
Regular price $19.99 $14.99 Sale
Looking to deepen your faith and gain new insights into Christian living? Look no further than Christos Publishing's new audio book version of "Ever-Increasing Faith," a beloved classic by Smith Wigglesworth.

With its engaging narration and professional production values, this audio book is the perfect way to experience the powerful teachings of Wigglesworth in a whole new way. And with a bonus chapter not found in the original work, you'll get even more value from this already amazing resource.

Whether you're a long-time fan of Wigglesworth's work or just starting to explore his teachings, this audio book is a must-have for your collection. So why wait? Click on the link in the comments now to start listening and let "Ever-Increasing Faith" transform your life today!