About Christos Publishing
Welcome to Christos Publishing! We are committed to creating high-quality, thought-provoking literature that inspires and challenges readers. We distribute works about revival, divine healing, discipleship, leadership, church history, and other relevant topics.
While Christos publishes classic authors like Smith Wigglesworth, Andrew Murray, Kathryn Kuhlman, and Ethan Otis Allen, we also put out works by newer writers like Steve Gray, Frank Di Pietro, Jon Mark Ruthven, Will Riddle, and J.D. King.
Our team is dedicated to producing superbly researched books informed by a Spirit-led worldview.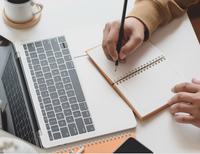 Do you want to work with Christos Publishing on your next project?
We offer a wide range of services and resources to help you publish your next book. Here's a list of the services we are currently providing:
Author Bio
Book Description
Book Title
Cover Design
Manuscript Formatting
Proofreading
If you are interested in learning more about these services and pricing, please hit the Contact Us button below to inquire.
Visit Services Page